NitriFire™
Ignite your nitrification
EBS NitriFire™ is our

enhanced

nitrifying bacteria formulation.
Key Product Features
Specifically formulated blend of ammonia-oxidizing bacteria

(Nitrosomonas or AOBs) and nitrite-oxidizing bacteria (Nitrobacter spp. or NOBs) for efficient oxidation of ammonia.


​

Effective at addressing elevated nitrite (aka nitrite lock) and

 

facilitating the complete reaction to nitrate.


​

Supported by 30 years of industrial nitrification

 

troubleshooting experience and a best-in-class nitrification

 

treatability laboratory.

​

Produced and quality control checked at our facility in

 

Mandeville, LA.


​

Available in 1.25-gallon jugs containing 10 pounds each.

​

Same day shipment if order received by 3:00 PM Central Time

​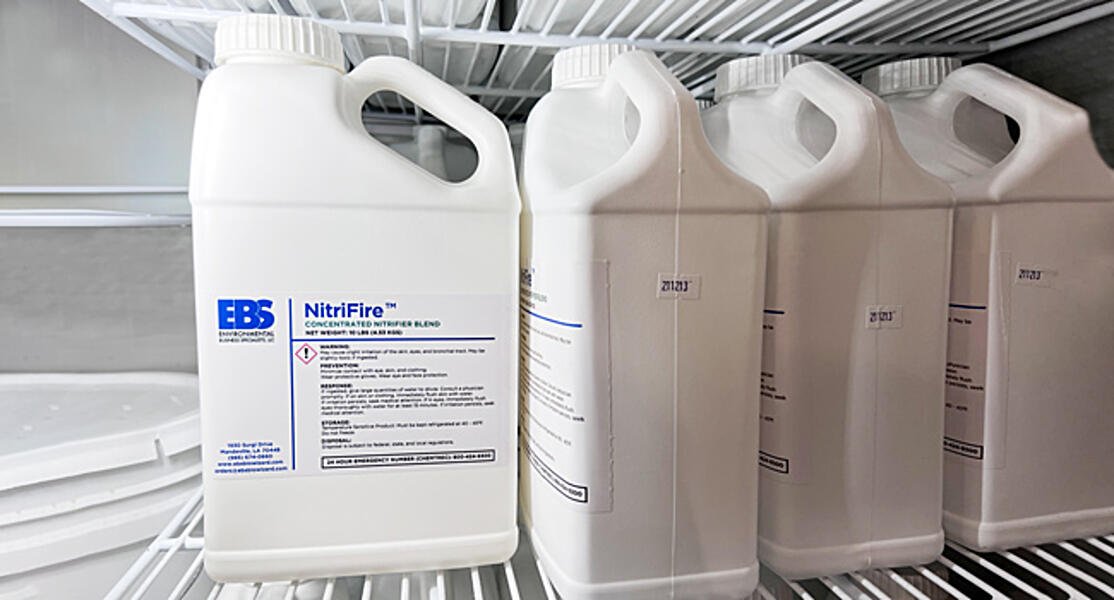 *Disclaimer: Product is not flammable, illustration purposes only.
Get product pricing and technical support: