EBS employees and its affiliates have a strong culture of giving. The company is a strong proponent of giving back to the community and encourages community support by organizing company-wide charitable endeavors as well as promoting individual activities.
EBS allows employees business time to perform charitable activities. The purpose is two-fold. We want to encourage our employees and their children to take an active role in the needs of their community. And, we want to facilitate and instill the importance of participating and creating a belief that we all need to give to others and to programs to make our communities and the world a better place. We accomplish this goal by allowing employees five days per year of paid time off for charitable philanthropic activities.
Youth Service Bureau – For many years, EBS has sponsored the Youth Service Bureau's Chef Soiree, the major fundraiser for this organization. The Youth Service Bureau (www.ysbworks.com) is a private, non-profit organization dedicated to the belief that strong youth and families are the cornerstones of a strong community. The mission of the Youth Service Bureau is to provide advocacy, counseling, education, and intervention for at-risk youth and their families, helping them reach their full potential. Founded in 1981 to answer the needs of at-risk youth and families, YSB continues to provide these programs today.
Charitable Endeavors of our Clients – EBS is proud to participate in the many charitable activities organized by our clients. A host of issues have been supported over the years from United Way to heart research and more.
EBS and its employees actively support the following organizations by volunteering time and financial resources.
Habitat for Humanity –Many employees of EBS have helped Habitat for Humanity annually and during the Women's Build program. Please visit Habitat for Humanity's site to offer a similar experience to that of our employees.
Keep St. Tammany Beautiful: This local organization works to keep litter off the streets.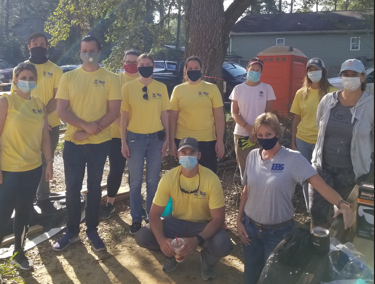 NAMI Walk: NAMI is the National Alliance on Mental Illness, the nation's largest grassroots mental health organization dedicated to building better lives for the millions of Americans affected by mental illness. (nami.org)
Northshore Humane Society: Provide funds to support their foster programs.
St Tammany Project Christmas: Project Christmas isn't just about giving gifts. Project Christmas enables needy families to experience and share Christmas as family. Families pick up their gifts and food baskets several days in advance so their children can be surprised on Christmas Day. 
Lake Pontchartrain Basin Foundation: Our mission is to drive environmental sustainability and stewardship through scientific research, education, and advocacy. Our objective is to restore and preserve the Pontchartrain Basin for the benefit of this and future generations.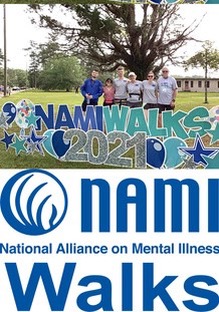 Second Harvest Food Bank: Second Harvest Food Bank leads the fight against hunger in South Louisiana by providing food access, advocacy, education, and disaster response. Second Harvest provides food and support to 700+ community partners and programs across 23 parishes. Our staff and volunteers distribute the equivalent of more than 32 million meals to 210,000+ people a year.
Coalition to Restore Coastal Louisiana: The Coalition to Restore Coastal Louisiana (CRCL) supports the good progress we have seen on this issue in recent years, especially the science-based State Coastal Master Plan. (crcl.org)
GiveNOLA Day: GiveNOLA Day, an initiative of the Greater New Orleans Foundation, is a one-day online giving event. For 24 hours, everyone who loves our region can support their favorite local causes by donating to one or more of 700+ participating nonprofit organizations. Last year's event raised over $7.1 million from over 50,000 donations across the nation and around the world. Since our first event in 2014, GiveNOLA Day has raised over $33 million for our region's nonprofits. This year, we hope to do even more!